Prof. Hongwei Li, Southwest Petroleum University, China
Hongwei Li is currently the professor and the director of the Faculty Committee of the School of Electrical information at Southwest Petroleum University (SWPU). In 2010, he was selected as a visiting Scholar of "Light of the West" organized by the Organization Department of the Central Committee of the CPC and the Ministry of Education. In 2015.4-2015.10, he was a visiting Scholar in the Department of Electrical and Electronic Engineering of the University of Texas (UTA). In the past five years, he has undertaken or participated in a number of national and provincial research projects. He has published more than 100 scientific and technological papers.His research interests include distribution network (micro-grid) analysis and control, integrated energy system, intelligent motor control, control system design of oilfield electrical equipment and energy saving technology, etc.
Research Area: Power system operation, multienergy management and optimization, renewable energy, and the integration of distributed generations into the grids

Prof. Zhongliang Liu, Beijing University of Technology, China
Professor Liu Zhongliang works as the chair professor of power engineering and engineering thermophysics in the Power and Energy Engineering Department of Beijing University of Technology. He is the ex-deputy director of the Chinese Society of Heat Transfer under the Chinese Society of Engineering Thermophysics. He has been committed himself to teaching and research in the field of thermal fluids and energy engineering. He has published more than 400 academic papers on various academic journals and conferences including Int. J. of Heat & Mass Transfer, Int. J. of Refrigeration, J. of Power Sources, Energy, Energy Conversion & Management, Numerical Heat Transfer, Applied Thermal Engineering etc. Now his main research interests are environmental energy technology, enhanced heat transfer theory and technology, numerical methods in heat and fluid flow and renewable energy utilization and energy conservation, process energy saving, analysis and optimization.
Research Area: Energy conversion, conservation and utilization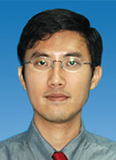 Prof. Chong Kok Keong, Universiti Tunku Abdul Rahman, Malaysia
Prof. Dr. Chong Kok-Keong received B.Sc. (Hons) 1st class degree from University of Malaya in 1998 and Ph.D. (Optical Engineering) degree from Universiti Teknologi Malaysia in 2002. He is also Fulbright visiting scholar in Princeton University, USA for the period of Sep-Dec 2015. Currently, he is full professor in Universiti Tunku Abdul Rahman and a chartered engineer registered under the engineering council, United Kingdom. For research experience, he has been working in the field of solar energy engineering for more than 18 years and his research interest including concentrating solar power, concentrator photovoltaic system, photovoltaic, daylighting and solar thermal system. To date, he has produced 108 publications, including high impact journal articles, conference proceedings and book chapters, with h-index = 23 & total citations of 1856. For research leadership, he has been principal investigator for seven external grants with total amount of more than USD 1 Million and leading multi-disciplinary research fund. For recognition of his contribution, Dr Chong has been honoured to receive Top Research Scientists Malaysia (TRSM) 2018, Malaysia Toray Science Foundation (MTSF) Science & Technology Award 2017, JCI Ten Young Outstanding Malaysian (TOYM) Award 2013, Fulbright Scholar Award 2015-16, Gold Award in PECIPTA'17, as well as UTAR Research Excellence Award 2010 and UTAR Innovation Excellence Award 2012 & 2014. To honour his contribution in academics & research, he has been elected as Fellow of Academy of Science Malaysia 2019, Fellow of ASEAN Academy of Engineering & Technology (AAET) 2018, Associate Fellow of AAET 2013, Global Young Academy 2014, Young Affiliate Fellow for The World Academy of Sciences (TWAS) 2011, Young Scientist Network-Academy of Science Malaysia 2012. In addition, he was invited to showcase research product in main exhibition hall of Malaysia Pavilion – World Expo 2017 Astana with theme "Future Energy", which is the largest exhibition in the world. For the community services, he is appointed as sub-group leader of Working Group on Solar Photovoltaic System (WG/E/8-1), SIRIM, and Accreditation Committee Member of Malaysian Qualification Agency (MQA).
Research Area: Solar cell technology, renewable energy, optoelectronics, electronic circuit, microsystem technology, circuit theory, electronic power converter
Technical Program Committee Chairman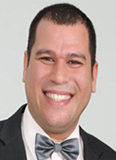 Prof. El-Sayed Salama
Lanzhou University
Technical Program Committee Members
Prof. Aziz-Ur-Rahim Bacha


Fudan University

A. Prof. Abu Zahrim Yaser


Universiti Malaysia Sabah

A. Prof. Abdul-Sattar Nizami

Government College University

Dr. Manickam Minakshi

Murdoch University

A. Prof. Famiza Abdul Latif

Universiti Teknologi MARA

A. Prof. Ong Soon-An

University Malaysia Perlis

A. Prof. Mohammad Russel

Dalian University of Technology

A. Prof. Sin Jin Chung

Universiti Tunku Abdul Rahman

A. Prof. Lam Sze Mun

Universiti Tunku Abdul Rahman




Dr. Morteza Hosseini

Eindhoven University of Technology




Dr. Navid Bayati

Aalborg University




Dr. Nawishta Jabeen

Nanjing University of Science

and Technology
Organizing Committee Members
Prof. Ahmad Zuhairi Abdullah, Universiti Sains Malaysia

Prof. I.Neethi Manickam, FRANCIS XAVIER ENGINEERING COLLEGE
Prof. Hakan ÇALIŞKAN, USAK UNIVERSITY
Prof. G. Rajarajan, Padmavani Educational Institutions for Women

Prof. Rubin Gulaboski, Faculty of Medical Sciences, Goce Delcev University
A. Prof. Sivakumar Palanisamy, Sri Shanmugha College of Engineering and Technology
A. Prof. Kishore Kumar Pedapenki, Jain Deemed to be University
A. Prof. Mohammad Russel, Dalian University of Technology
A. Prof. Famiza Abdul Latif, Universiti Teknologi MARA
A. Prof. Lam Sze Mun, Universiti Tunku Abdul Rahman
A. Prof. Lim Chin Seong, University of Nottingham Malaysia
A. Prof. Muhamad Bin Mansor, University of Malaya
A. Prof. Jiyun Zhao, City University of Hong Kong